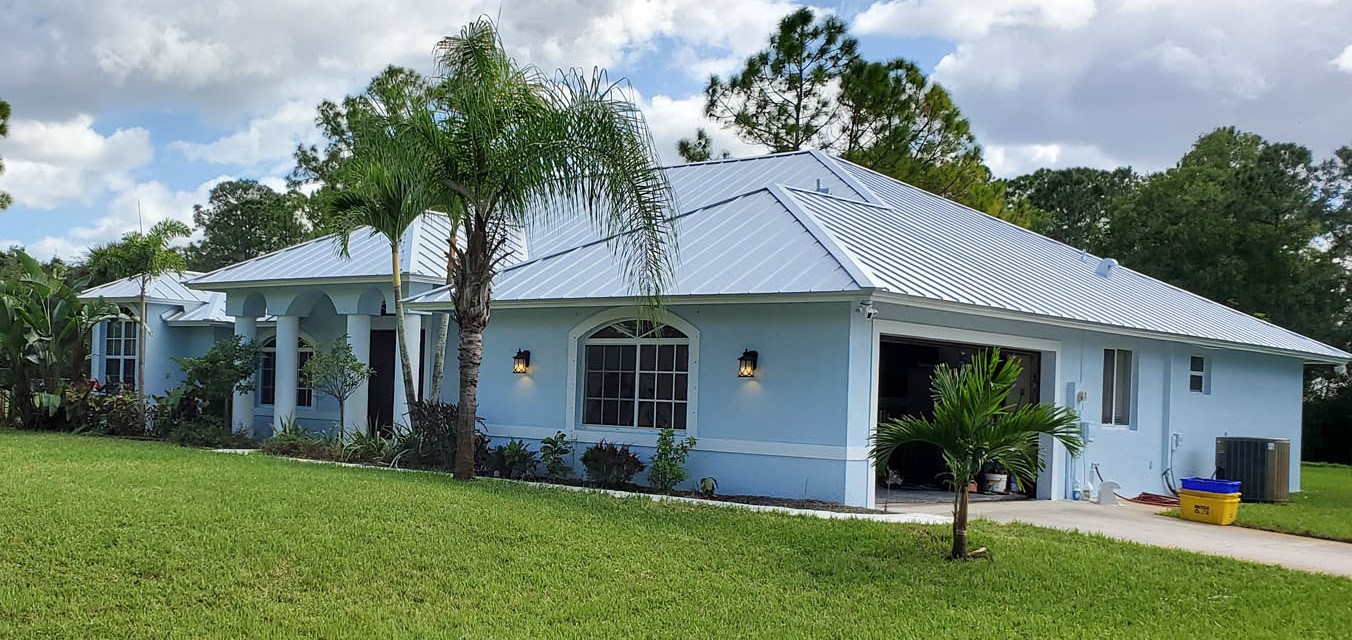 Metal
Make Your Building More Energy-Efficient
Consider metal roof replacement services in Boynton Beach, FL
When it's time to put a new roof over your Boynton Beach, FL area home or business facility, consider getting metal roof replacement services from Go Team Roof, Inc. Metal roofing is generally more energy-efficient, weather-resistant and fire-resistant than other types of roofing. It can also last up to 50 years without needing to be replaced.
Contact us today to get a free estimate on metal roof replacement services.
3 signs it's time to call in the pros
Time is of the essence when it comes to scheduling metal roofing services. You'll want to reach out to a skilled contractor if:
The metal is rusted or corroded.
The metal has been warped or bent.
The metal is severely torn or punctured.
Call 561-462-8326 now to schedule prompt metal roofing services in the Boynton Beach, FL area.