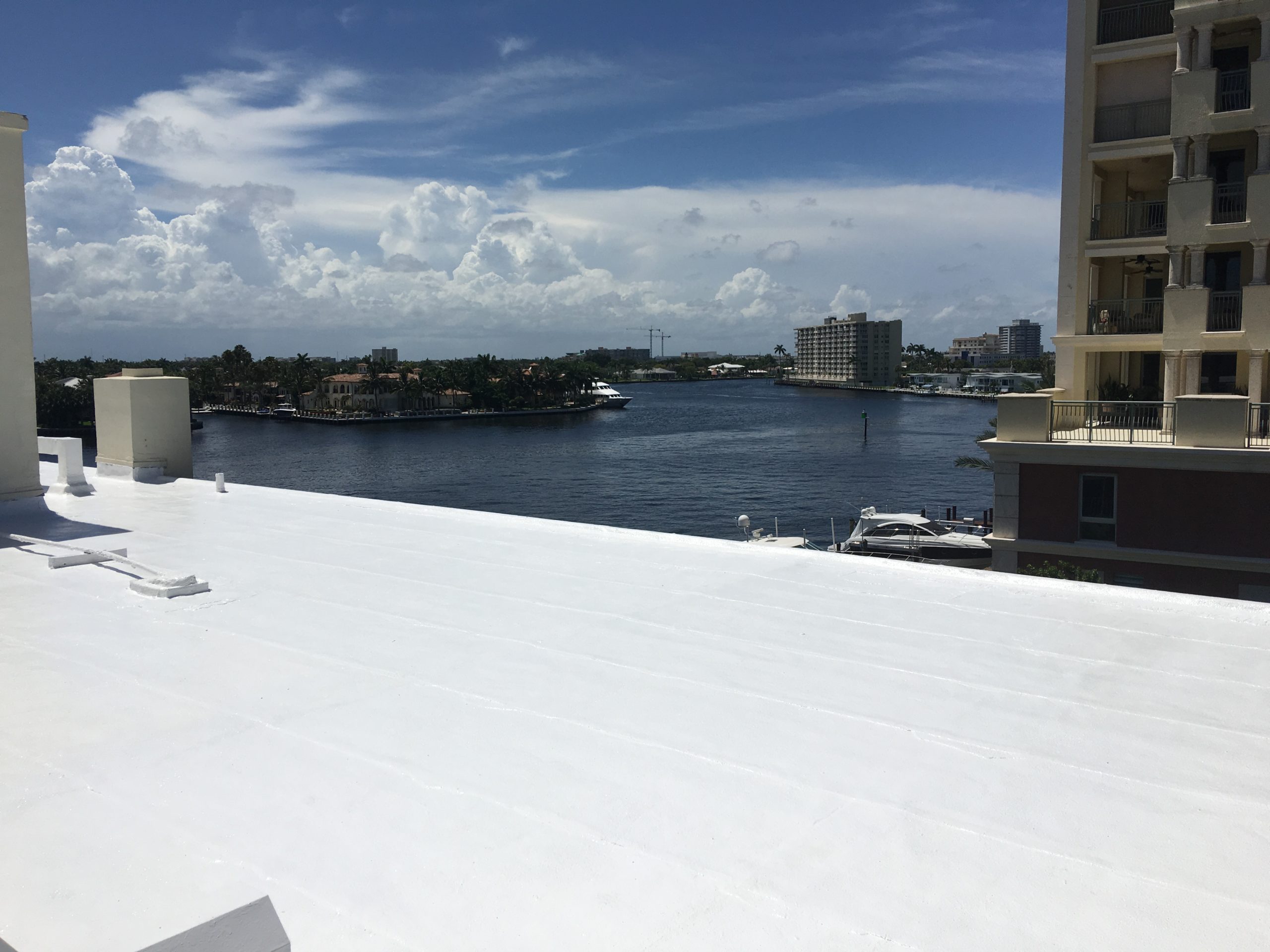 Flat Liquid
Flat Roofing
If you run a business in the South Florida area, you don't want to lose valuable production time because of noisy and intrusive roof repairs. The pros at Go Team Roof, Inc. can complete your flat roof repair with minimal disruption to your day.
To get a free estimate on commercial or residential flat roof repair services, reach out to us today.
Which type of roof is right for your business?
Flat roofs are extremely versatile, so you have several choices when it comes to material. When you hire us for your roof installation services, we can install:
A Liquid Applied Roof
A built-up roof (BUR)
A modified roof
A PVC roof
No matter which material you choose, we'll coat your roof to maximize its durability and weather-resistance.
Find out which roof installation services would be best for your place of business in the Boynton Beach, FL. Call 561-462-8326 now to speak with one of our roofing experts.